How many countries have a bitcoin ATM?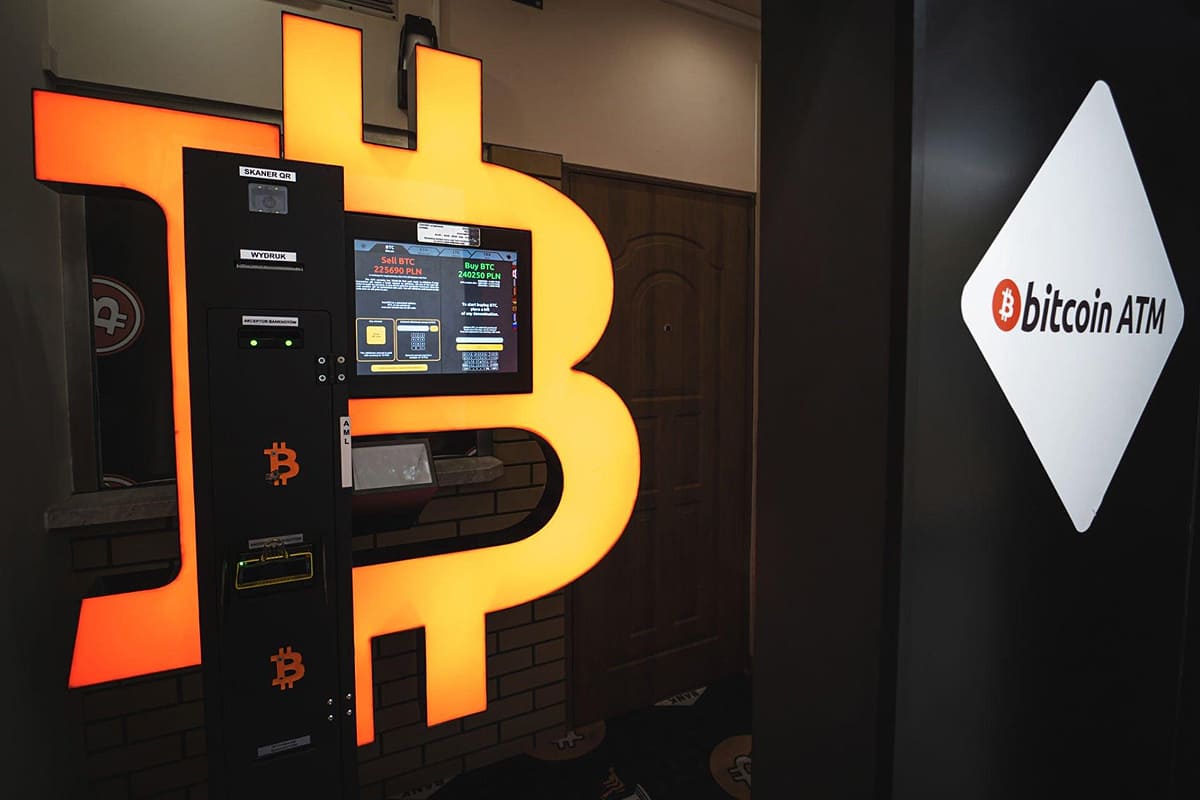 How many countries have a bitcoin ATM?
Cryptocurrency ATMs are terminals where one can buy Bitcoin, Ethereum, and cryptocurrencies with a card or cash. They are visually different; they may look like ATMs at times and, at times, are installed in a stand or a wall. There are about 10,114 bitcoin ATMs worldwide, according to CoinATMRadar. These ATMs are more profound in North America.
Nearly 75 percent of crypto ATMs are located in the US and Canada, with Europe accounting for only 2,000 of the total number. The numbers are surprising since European investors and traders are very interested in buying cryptocurrency assets, and many European countries have created transparent legislation when talking of cryptocurrency regulation.
What are Bitcoin ATMs?
Bitcoin ATMs are kiosks connected to the internet that enables purchasing bitcoins and/or other cryptocurrencies with deposited cash. A bitcoin is unlike your usual ATM that allows bank customers to withdraw, deposit, or transfer funds in one's bank account. Instead, bitcoin ATMs produce blockchain-based transactions that send cryptocurrencies to the user's digital wallet, mainly through a QR code.
A bitcoin ATM enables customers to buy bitcoin and other cryptocurrencies. "ATM" is not quite the right name for the machine since they do not actually dispense cash. They are essentially kiosks that connect to the bitcoin network, and you can buy crypto tokens with deposited cash here. Bitcoin ATMs are rarely used by major financial institutions and do not connect you to a bank account.
The presence of Bitcoin ATMs worldwide
Fifty-eight countries have installed Bitcoin ATMs as of August 16, 2021.
Cryptocurrency ATMs are time-efficient and protect privacy, making their existence quite important. The US tops Crypto head's ranking with 7.3 out of 10 because of the burgeoning number of crypto ATMs. The US has 17,436 functioning crypto ATMs as of 2021.
Companies like coin cloud continue to expand their operations nationally, and as a result, the number of machines keeps growing. Canada was the first country to pass cryptocurrency regulations in 2014, and it stands second when it comes to the crypto ATM league with 1,464. The UK stands third with just 200 machines.
ACCORDING TO RESEARCH BY CRYPTO EDUCATION PLATFORM CRYPTO HEAD, the US is the most "crypto-ready" country. The analysis considered various factors like public interest, the government's legal stance on the ownership of digital currency, accessibility, the prevalence of crypto ATMs, etc.
Crypto ATMs possess their own downfalls, like an increase in money-laundering cases. This became clearer with the pandemic as cross-border shipments were shut down between the US and Mexico. The shutdown prompted criminals to embrace digital currencies to transfer large quantities of cash internationally without any physical transportation.
There are basic Bitcoin ATMs that allow users to purchase Bitcoins, and then there are more complex ones that enable users to buy and sell virtual money. Complex ones are accessible only to the members of a particular ATM producer.
How to use Bitcoin ATMs
Buyers have to scan a QR code corresponding to their bitcoin wallet address, to which purchased coins get transferred. After buying, a record of the bitcoin appears in the customer's wallet. Most of these ATMs set a lower and upper limit on the amount of cash that can be deposited.
Every bitcoin ATM operator must register with the FinCEN and comply with anti-money laundering provisions of the Bank Secrecy Act (BSA).2 The bitcoin ATM may ask for a mobile phone number to receive a text verification code depending on the transaction size. In addition, at times, it requires scanning a government-issued identification before completing a transaction.
With the US possessing the highest number of Bitcoin ATMs in 2021, Canada, the UK, and Austria followed.