Latest News
Claims about 600 Ukrainian soldiers were killed in a missile strike by Russians were denied by Kyiv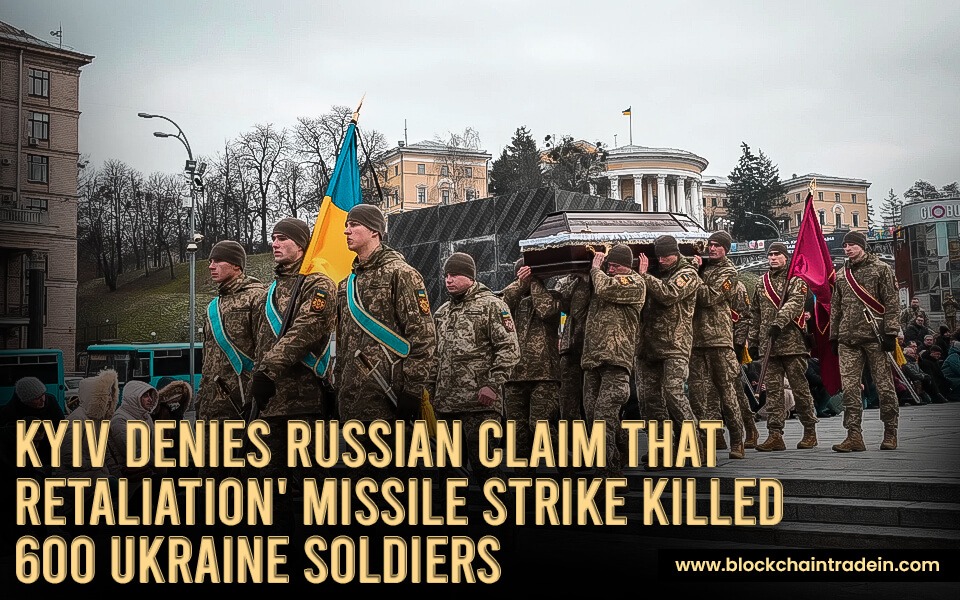 Claims about 600 Ukrainian soldiers were killed in a missile strike by Russians were denied by Kyiv
The Ukraine military denied false claims made by the Russian military that a "retaliatory" rocket attack was conducted on Sunday, where more than 600 Ukrainian troops were killed in the hotly contested Donetsk region in Kramatorsk.
Spokesperson Serhii Cherevatri for Ukraine's military forces in the east stated to the Associated Press that the missiles damaged civilian infrastructure instead of hitting any Ukrainian armed forces.
Russian intelligence "detected and reliably confirmed" some temporary bases of Ukrainian forces in Kramatorsk. These Details were also confirmed through multiple independent channels, as per Lieutenant-General Igor Konashenkov, Russian Defence Ministry Spokesman.
"As a result of a massive rocket strike on these temporary bases of Ukrainian units, more than 600 Ukrainian servicemen were killed," he continued.
Per the minister, the attack on Ukrainian forces was a retaliatory action by the Russian troops when 89 of the Russian service members were killed two weeks back in Makiivka, roughly 60 miles south of Kramatorsk. Ukraine authorities claim this number to be more than what the Kremlin releases.
After partially observing 36 hours of unilateral imposed ceasefire by Russian President Vladimir Putin to observe Russian Orthodox Christmas, missile strikes were carried out.