Latest News
The secret financials of BlockFi show a $1.2 billion relationship with Sam Bankman-Fried's crypto empire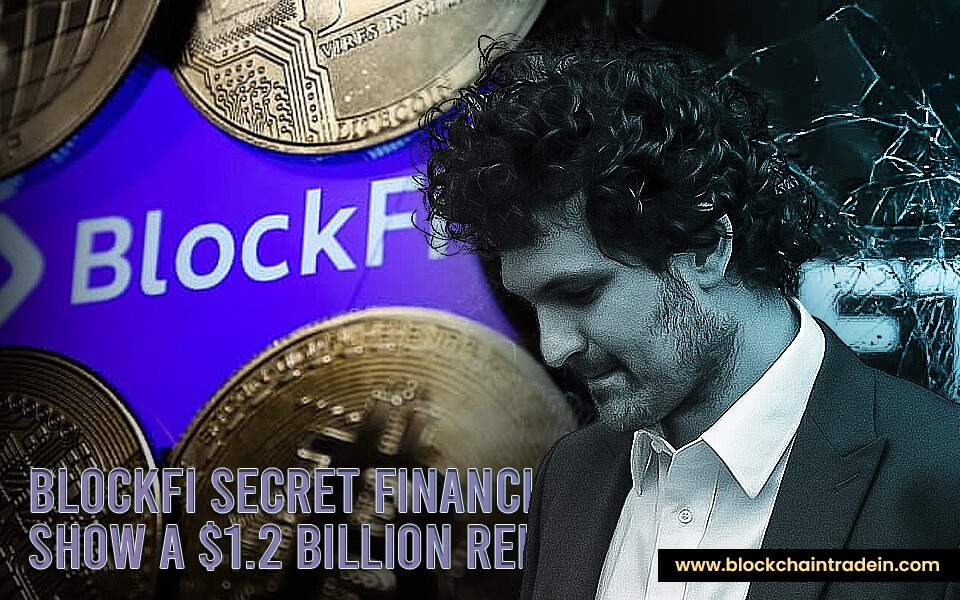 The secret financials of BlockFi show a $1.2 billion relationship with Sam Bankman-Fried's crypto empire
Bankrupt crypto lender, BlockFi had over $1.2 billion in assets tied up with Sam Bankman-Fried's FTX and Alameda Research, according to financials that had been redacted earlier but were mistakenly uploaded on Tuesday without redactions.
The exposure of BlockFi to FTX was greater than the disclosures suggested earlier. The firm filed for Chapter 11 bankruptcy protection in late November, following FTX's collapse, which had agreed to save the struggling lender before its meltdown.
The balance shown in the unredacted filing of BlockFi includes assets worth $415.9 million linked to FTX and around $831.3 million in loans to Alameda. Both Bankman-Fried companies were involved in FTX's insolvency in November, which sent the cryptocurrency markets into a tailspin.
The advocates of BlockFi mentioned before that Almeda's loan was valued at $671 million, while there was an extra $355 million in digital assets that were frozen on the platform of FTX.
M3 Partners, an advisor to the creditor committee, assembled the financial presentation. The firm is represented by the law firm, Brown Rudnick and is composed of the clients of BlockFi who are owed money by the bankrupt lender.
A lawyer for the creditor committee confirmed to CNBC that the unredacted filing was uploaded in error but refused to comment further. Advocates of BlockFi did not respond to a request for comment.
Other details that are available now about BlockFi include the number of its customers and high-level detail on their account sizes as well as the trading volume.
BlockFi had around 662,427 users, out of whom close to seventy-three percent had account balances below $1000. Last year, for six months from May to November, those clients had a cumulative trading volume of $67.7 million, while the total volume was around $1.17 billion. BlockFi had just made over $14 million in revenue for trading over that period, according to the presentation, averaging $21 in each customer's revenue.
The company had $302.1 million in cash and wallet assets worth $366.7 million. In all, the crypto lender has assets worth almost $2.7 billion that are unadjusted, with close to half tied to FTX and Alameda, as shown by the presentation.
The failure of BlockFi was precipitated by its exposure to Three Arrows Capital, a cryptocurrency hedge fund that declared bankruptcy in July. An arrangement for a rescue plan was made by FTX for BlockFi, via a $400 million revolving credit facility, but that deal fell apart when the company encountered its liquidity crisis and quickly went into insolvency.
According to the latest released financials of BlockFi, the value of both the loan receivable from Alameda and the assets connected to FTX has been adjusted to $0. After all the adjustments, BlockFi has just shy of $1.3 billion in properties, of which only $668.8 million is defined as "Liquid / To Be Distributed."
The remaining 125 staff members of BlockFi are being well paid as a part of the proposed retention plan made to keep a few people on board during the insolvency process, as shown in the filing.
The retained staff members will gather an aggregate of $11.9 million on an annual basis. Among the remaining staff members are three client success personnel, who will each take an annualized average of over $134,000 home.
Five personnel still with the firm earn an average of $822,834, according to the presentation, which indicates that the retention of BlockFi "plans are larger than comparable crypto cases."